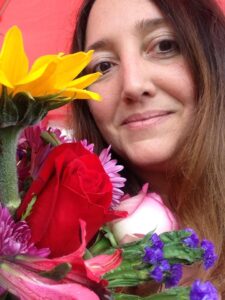 Dannaj Art was selected to participate in the Annual Newtown Arts Festival in Newtown, CT September 13 – 14, 2014. This is a wonderful arts festival featuring everything from glass and forge to art on driftwood and handcrafted wooden magic wands. The two days were also consumed by tons of entertainment from local schools, musicians and performing artists. There was even a gentleman walking around with beautiful parrots and a macaw bird. And of course there was delicious food! I am sure they will be posting tons of photos soon on the official festival Website http://www.newtownartsfestival.com/.
Dannaj Art had two giveaways over the weekend. David  M. won the painting displayed on Saturday and Kelly R. won the painting displayed on Sunday. Congratulations to both of you!!!
Here are a few photos from the event.